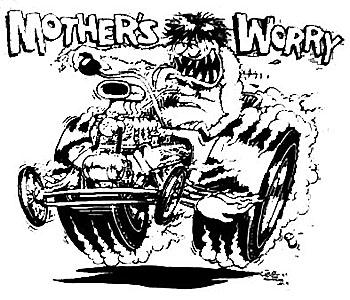 The original Mother's Worry drawing.
"I gotta admit, the first monsters I'd designed had a lotta shock-value appeal for kids who wanted to freak out their parents, there's no denyin' it, but it was nuthin' really awful."
- Ed Roth, from Confessions of a Rat Fink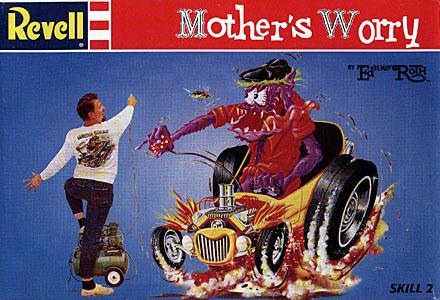 Model Kit Box Cover - 1996 re-issue
from a 1960s Revell ad:
"And no wonder. Wouldn't you worry if you had a kid that looked like this? 'Mother's Worry' is the second of Ed 'Big Daddy' Roth's cusom monsters. They're easily the wildest thing anyone ever put on a hobby shelf. You can build 'Mother's Worry' with the mean '23 'T' roadster that comes with the kit, or he can stand alone. His arm and hand can be put in different positions so the sky's the limit for monster customizing ideas. You get a choice of several eyeball decals too. (As a bonus special, there's a bullet-proof fly that buzzes around his head!)"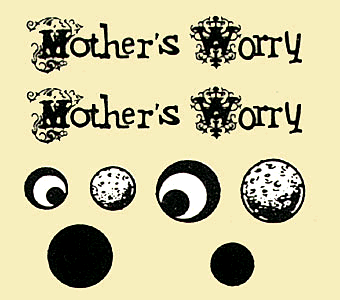 Decal sheet for Mother's Worry.

Constructed and Painted Model of Mother's Worry.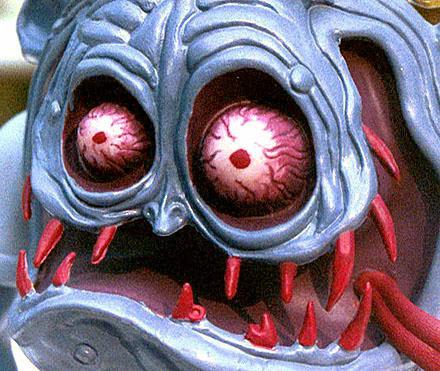 Close Up View of Mother's Worry.