The original Mr. Gasser drawing.
"No one wears blank T-shirts anymore!"
- Ed Roth, from Confessions of a Rat Fink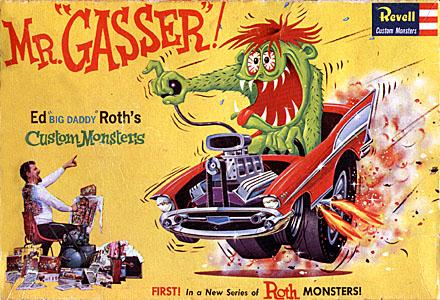 Model Kit Box Cover - 1963 original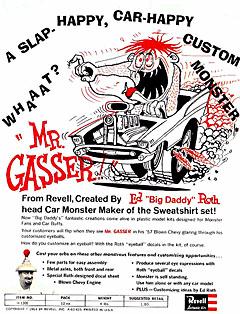 1960s Revell trade ad:
"A Slap-Happy, Car-Happy Custom Monster. Whaaat? 'Mr. Gasser!' From Revell, Created by Ed 'Big Daddy' Roth, head Car Monster Maker of the Sweatshirt set! Now 'Big Daddy's' fantastic creations come alive in plastic model kits designed for Monster Fans and Car Buffs. Your customers will flip when the see Mr. GASSER in his '57 Blown Chevy glaring through his customized eyeballs. How do you customize an eyeball? With the Roth 'eyeball' decals in the kit, of course."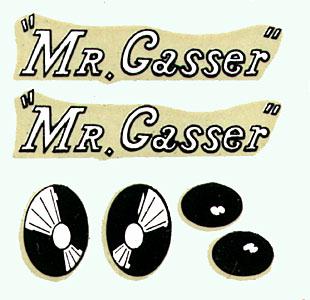 Decal sheet for Mr. Gasser.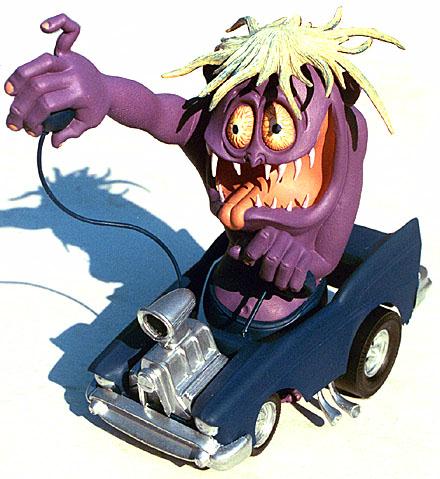 Constructed and Painted Model of Mr. Gasser.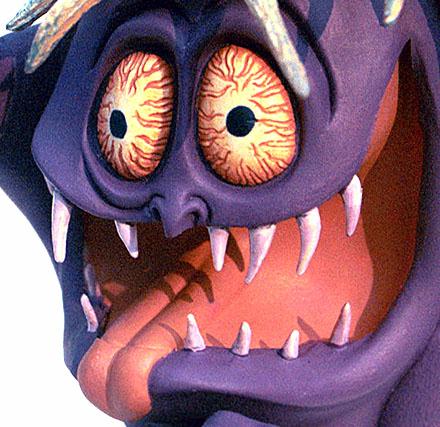 Close Up View of Mr. Gasser.