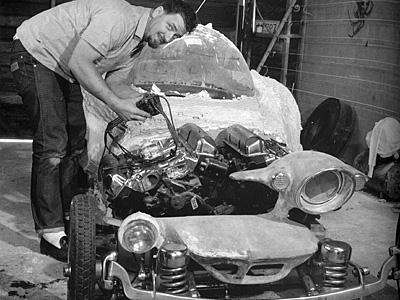 from Hot Rods by Ed "Big Daddy" Roth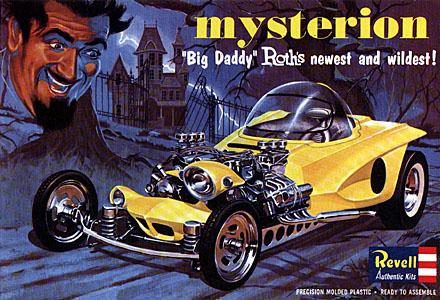 Model Kit Box Cover - 1994 re-issue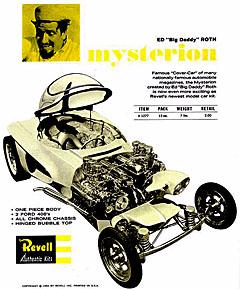 1960s Revell trade ad:
"Famous 'Cover-Car' of many nationally famous automobile magazines, the Mysterion created by Ed 'Big Daddy' Roth is now even more exciting as Revell's newest model car kit."
"I got two cents for every model that was sold. It gave me a cool little influx o' cash to squander at the junkyard."
- Ed Roth, from Confessions of a Rat Fink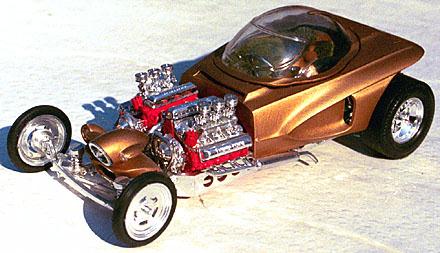 Constructed and Painted Model of Mysterion.

Underside of Mysterion Model.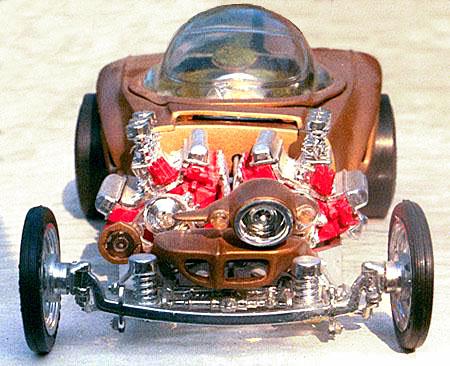 Front View of Mysterion Model.