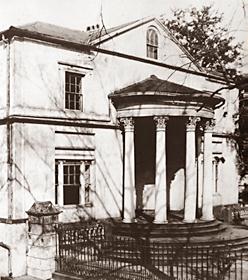 Bulloch House, Georgia Historical Society
This villa was built by Jay on Orleans Square in 1819 for Archibald Stobo Bulloch. The house was demolished in 1916 to make way for the Municipal Auditorium and in 1971 the space became a parking lot.

The entrance garden forecourt led to a semicircular Greek portico. On either side were large three-part windows decorated with cast-iron columns.